Organic Gaeta Basil
20 days for baby leaf harvest
45 days to full size harvest
Ocimum basilicum
Description
HEIRLOOM Exquisitely flavorful and aromatic, deep green basil leaves blush burgundy, delectable as pesto and fragrant in imaginative bouquets. We are so grateful for a friend sharing this family heirloom seed with us, hoping these seeds and stories wouldn't be lost to the next generation, and now you are a part of the story, as well ~
Similar to classic Genovese basil, Organic Gaeta Basil is easy to grow in gardens, raised beds and containers, their delicious leaves of Genovese abound on glossy 18″ plants. It's hard to have too much basil in our lives, especially when they're this beautiful!
At Fruition, we sow Gaeta basil seeds in soil blocks about four weeks before final frost and succession sowing each month until two months before frost to enjoy fresh basil all season and as frozen pesto all winter.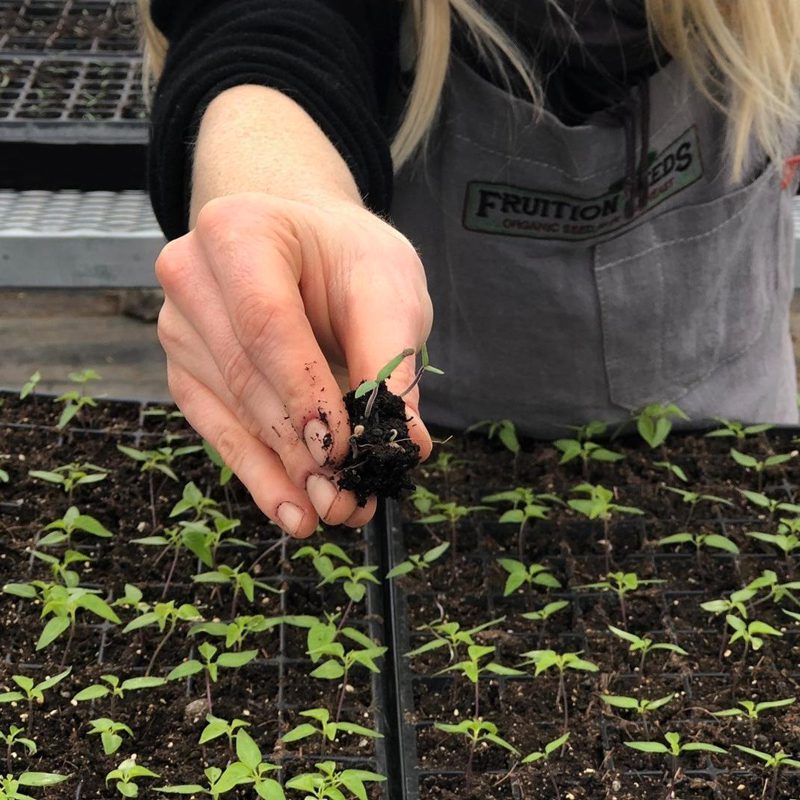 Build your skills & confidence quickly
with our online course
Starting Seeds with Ease!
Fruition's free course shares 100+ video tutorials to surround you with abundance for seasons to come. You'll have lifetime access to the course and we look so forward to joining you on the journey!
Sow Seeds & Sing Songs,

& the whole Fruition Crew