Visiting Fruition
---
Although Fruition Seeds is currently closed to visitors outside of scheduled events…
…you'll find Fruition's Garden Store open each weekend in April and May between 10 and 2, see you next spring!
If you'd love to book a private tour, email petra@fruitionseeds.com and don't be shy!
~ Thank you to all who visited us last spring ! ~

We look so forward to seeing you at Garden Store next year in 2023…
…and don't forget to check out other Fruition events in the meantime below:
Although Fruition Seeds is currently closed to visitors outside of scheduled events…
…if you'd love to pick up your www.fruitionseeds.com orders at the farm, don't forget to select the 'Local Pickup' box at checkout. Once you receive an email sharing your order is ready, swing by the farm & you'll find your order behind one of our delightful mailboxes Darryl Abraham made us!
and on your way, don't forget…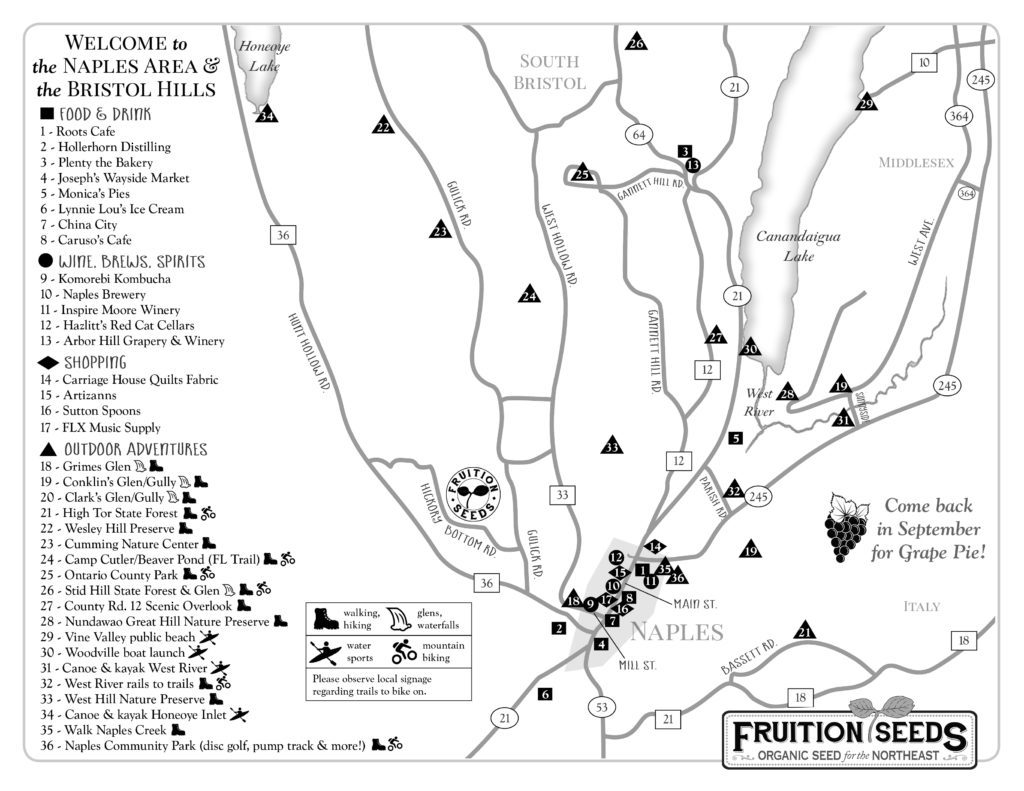 We Made You a Map!
There are so many marvelous ways to enjoy our hills, valleys, lakes & glens, so we've made you a printable map of our favorite places surrounding the Fruition Seeds farm:
~When you join us, check your inbox for your welcome & access info! Stay tuned for our weekly organic gardening tips & inspiration, as well~
Enjoy the beauty of the six murals spanning hundreds of feet across our barns…
sending love from our gardens to yours!
Fruition Seeds
7921 Hickory Bottom Road Naples, New York 14512