---
Welcome to Fruition!
We believe each seed, like each of us, is in the world to change the world.
We believe Black Lives Matter 🧡
In the heart of the Finger Lakes of western New York, Fruition shares organic, regionally adapted seeds as well as the tools, inspiration & insight for us all to thrive.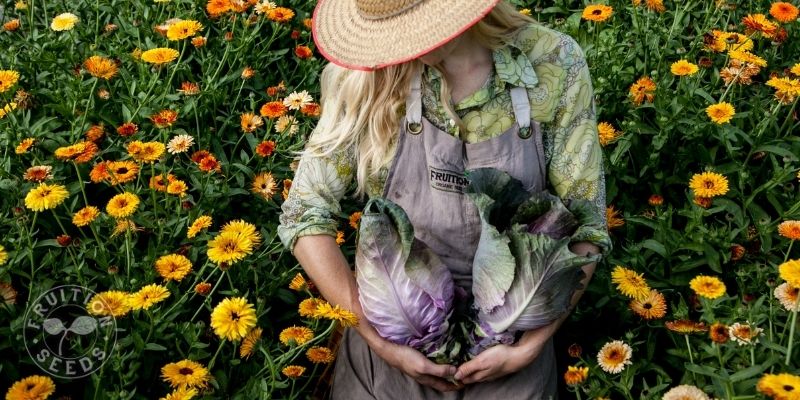 Our Why
We love food. We love people. We love growing food, nourishing community and celebrating resilience with relationship and reciprocity at the center. Caring for our community, celebrating our ancestors & nourishing all generations of all species to come inspires us to jump out of bed each and every day.
Our Seeds
When people ask if we have children, we say, 'yes, and great-great-great grandchildren! And they grow us more than we grow them.'
Most sincerely, these seeds are our family.
Well-adapted to thrive in our short seasons, our organic seeds have remarkably early maturity and many share extraordinary cold hardiness as well as disease resistance. They also thrive well outside our bioregion, learn more here!
And are they delicious? Why else would we even share them!
And Friends, all our seeds are open-pollinated varieties for you to save and share, except for one F1 tomato, Summer Sweetheart. We celebrate and share both historical heirlooms as well as develop our own varieties with our community, as heirlooms of future generations.
We grow about sixty percent of our seed on our farm, sourcing the balance from organic growers, mostly in the Northeast, who share our vision for regional adaptation. We're building a map to celebrate them all, stay tuned!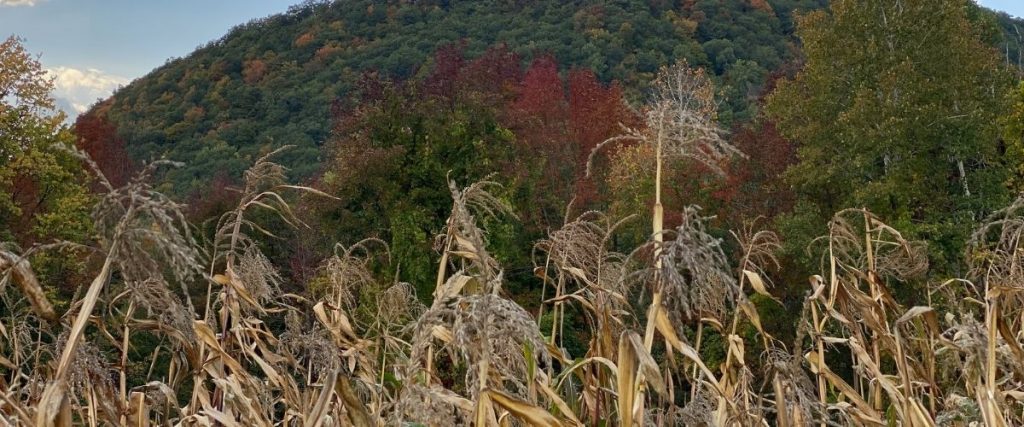 The Land We Grow On
~ the land that grows us ~
We grow on 24 organic acres in what is now known as Naples on the southern edge of Canandaigua Lake, in the heart of the New York Finger Lakes. We ​humbly acknowledge we occupy the ancestral and treaty lands of the Haudenosaunee Seneca People. This land has shown us the gift of community, connection, and reverence. May we continue to seek guidance from the elders and land-keepers that have been nurturing the biodiversity of this region for countless generations. Hope to see you here one day!
Meet The Fruition Crew
~ a huge shout out to our whole Fruition Crew! ~
When Matthew and I (Hi! Petra, here!) founded Fruition in 2012, we could not have imagined the profound community that would coalesce around us. These are the friends, our Fruition Family, who bring Fruition to fruition each and every day in endlessly new and deepening ways.
Enjoy the voices of the Crew! Our 2023 team photo above includes from left to right: Matthew Goldfarb, Angus Allen, Jackie Finn, Petra Page-Mann, Sylvia Sable, Indigo Collier, Chelsey Didas, Melissa Knox and Sarah Spector. Alas, not pictured are Maddie Halpert, Amanda Rogan, & Heron Breen, all to whom we send no less love!
Impossible to capture in a photograph is the unfathomable love & support of our collective family, friends, many mentors & community: The countless ways you've all surrounded us with care and encouragement truly bring us to our knees and we'll delight in forever finding ways to say thank you ~
And all this on the foundation of countless generations of plants and humans, co-adapting & co-evolving together, learning to thrive & share what we find, each beloved ancestors who survived unthinkable odds & dreamed of a world where future generations might act with greater intention, kindness & courage…
…here we are!
Whoever you are, wherever you are, thank you for joining us on the journey! Whether you've sown ten or ten thousand or zero seeds in your life, we're grateful to do our work for you & with you.
Sow Seeds & Sing Songs,

& the whole Fruition Crew
ps
We can't wait to see you at one of Fruition's events or workshops (you'll find our calendar here). Fruition is also open to the public on weekends in April & May for Fruition's Garden Store! See you soon!
pps
If you haven't already, join in to receive our organic gardening newsletter for invitations and behind the scenes skills and stories from the farm.
Enjoy Fruition's Guide to Seed Starting eBook
Rise & Shine:
Starting Seeds with Ease!
Download our free 40-page ebook, sharing everything you need to start seeds successfully with step-by-step instructions and insight. Whether you've gardened for years or dreamed for years, we're here to share, learn, grow & laugh with you!
~When you join us, check your inbox for your welcome & access info! Stay tuned for our weekly organic gardening tips & inspiration, as well~