Organic Deep Purple Perfume Compact Nicotiana
63-70 days to flower
18-30 inches tall
Nicotiana tabacum
Description
We love these luscious plum blooms, soft as velvet with sweet jasmine scent pouring out of each 2-inch star-shaped blossom. Only 18 to 30 inches tall, Deep Purple Perfume Compact Nicotiana thrives in containers as well as garden soil, dramatic along edges and nourishing beneficial pollinators wherever they are planted. Easy to grow, nicotiana is impressively drought tolerant and blooms abundantly even with mediocre soil! Organic Deep Purple Perfume Compact Nicotiana also has one of the longest bloom times we've ever witnessed, blossoming from early July through frost. Breathe deep! And their seeds are easy to save, as well.
At Fruition, we sow nicotiana indoors in soil blocks four weeks before final frost, transplanting out after final frost.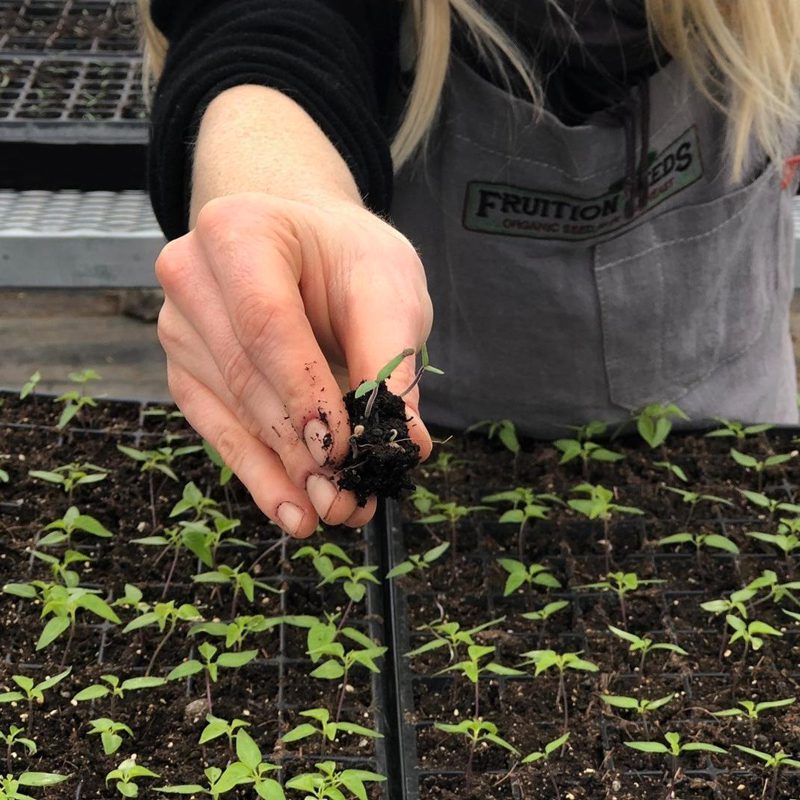 Build your skills & confidence quickly
with our online course
Starting Seeds with Ease!
Fruition's free course shares 100+ video tutorials to surround you with abundance for seasons to come.
We look so forward to joining you on the journey!
Sow Seeds & Sing Songs,

& the whole Fruition Crew