Organic Royal Crimson® Topaz
Dwarf Apple Tree
Fresh Eating & Culinary Dessert Usage & Storage
Mature Tree Height 6 to 10 Feet
Dwarf Rootstock Requires Staking
Late Season Fruit Harvest
Hardy to Zone 5
High Resistance to Apple Scab
Description
Look what we made for you… a comparison chart of Fruition's apple varieties: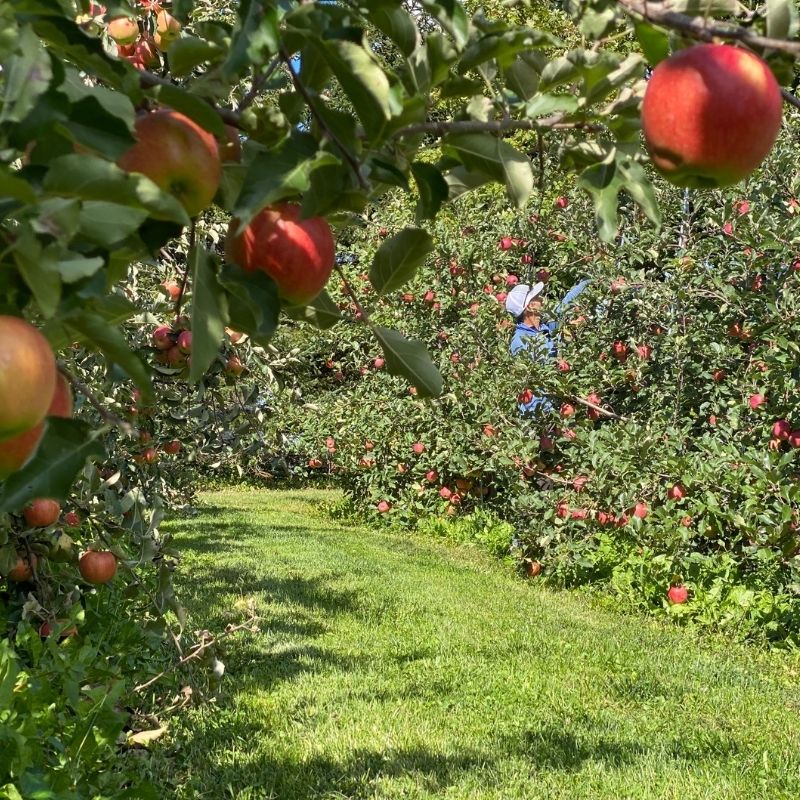 Enjoy Fruition's
Organic Apples & Orcharding Course!
Fruition's free course shares dozens of video tutorials to surround you with abundance for seasons to come. You'll have lifetime access to the course and we look so forward to joining you on the journey!
Sow Seeds & Sing Songs,

& the whole Fruition Crew