Organic Cordera Semi-Dwarf Apple Tree
mature height 10-12ft
requires staking
mid-season
fresh eating & storage
hardy to zone 4
Description
Organic Semi-Dwarf Apple Tree. Brilliantly sweet and perfectly tart, gloriously juicy and easy to grow! Cordera hails from the lineage of Honeycrisp and an unnamed relative of Liberty, combining flavor and disease resistance for the ages. When we first savored Cordera in the fall of 2021, we fell in love with the bright fruit sweetness and rich aroma, the depth of flavor and the fabulous crunch. The bright rose and crimson skin shines with speckled yellow, straight out of a fairy tale.
If you've never heard of Cordera, you're not alone — and not for long! We first tasted Cordera at Black Diamond Orchard, practically an apple's throw (!) from Cornell, who we have to thank for cultivating this extraordinary new apple across many, many seasons. Formerly known as NY56, Cordera is the best of both worlds with flavors from Honeycrisp and resilience from Liberty, including resistance to apple scab and fire blight on Geneva 202 rootstock. Ideal for all who wish to spray less or not at all, Cordera also stores well into the winter and is hardy to zone 4.
We are sharing Cordera on Geneva 202 dwarfing rootstock, making it easier to pick, prune and maintain than standard sized trees. Dwarfing trees are more precocious than standards, bearing fruit earlier in age! Requiring the support of a stake or trellis, this vigorous rootstock holds up against weed competition better than other dwarfing rootstocks and doesn't sucker, as well.
And Friends, Cordera can be grown by us all! While this may not seem remarkable, many new apple varieties are available exclusively to certain growers, so we applaud the vision and generosity of the breeders and their extended networks for putting so many years of work into creating this phenomenal apple we all can grow and savor for generations to come.
Tree shipping is limited to the following states:
CT, DC, DE, IA, IL, IN, MA, MD, ME, MI, MN, NH, NJ, NY, OH, PA, RI, VA, VT, WI, WV

Note: Please purchase trees separately from other items (however the Apple Abundance kit + trees in an order is grand!)

Enjoy 10% off 25+ trees with code ORCHARDABUNDANCE at checkout.
For 50+ trees, get 15% off with code ORCHARDABUNDANCE+

Planting trees can be intimidating! Hop into our 6 Core Questions for Orchard Planning blog as well as free Organic Apples and Orcharding course to get started, we're right there with you!
Look what we made for you… a comparison chart of Fruition's apple varieties: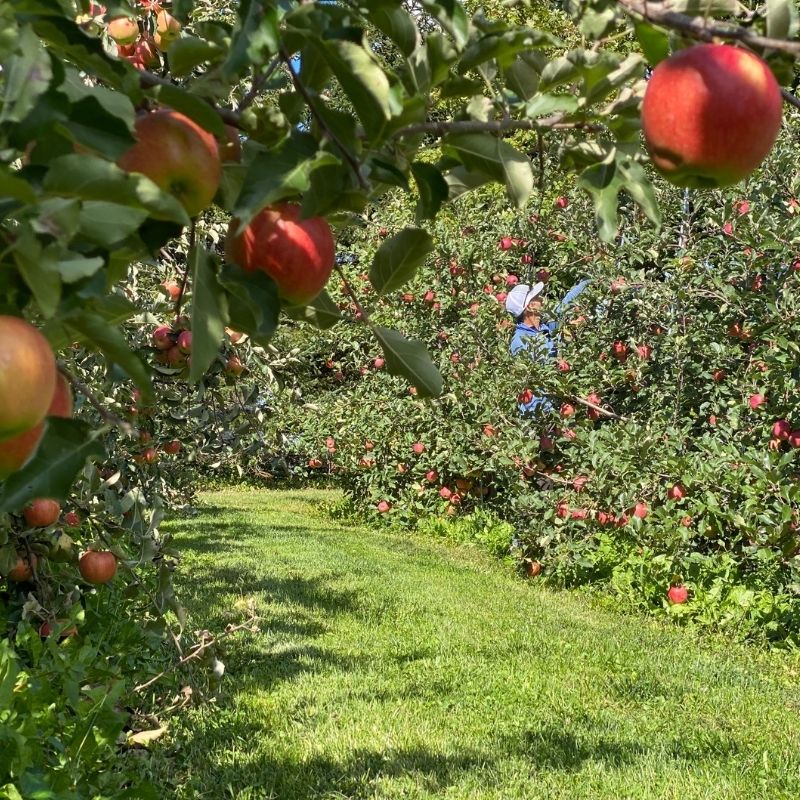 Enjoy Fruition's
Organic Apples & Orcharding Course!
Fruition's free course shares dozens of video tutorials to surround you with abundance for seasons to come. You'll have lifetime access to the course and we look so forward to joining you on the journey!

 
Sow Seeds & Sing Songs,

& the whole Fruition Crew