We love listening to podcasts in the field, pausing to dive deeper with our friends before returning to words to infuse our hearts and minds with new ways of thinking, being, growing and dreaming!
Enjoy tuning in and share your favorite podcasts in the comments below ~ this is anything but a comprehensive list, Friends!
Podcasts We're On
Cultivating Place: Coming to Fruition
The Grow Guide: Seed Diversity and Lessons for Humanity
Free the Seed! OSSI Podcast: Dulcinea Carrot
Off the Grid Biz: Fruition Seeds
Nature and Human Nature: A Conversation with Fruition Seeds' Petra Page-Mann
Mother Earth News: Succession Planting
The Mike Nowak Show: 2 Million Blossoms, Umpteen Million Seeds
Food About Town: Fruition Seeds
The Urban Farm Podcast: Petra Page-Mann on Organic Seeds
Women Developing Brilliance: Fruition Seeds with Petra Page-Mann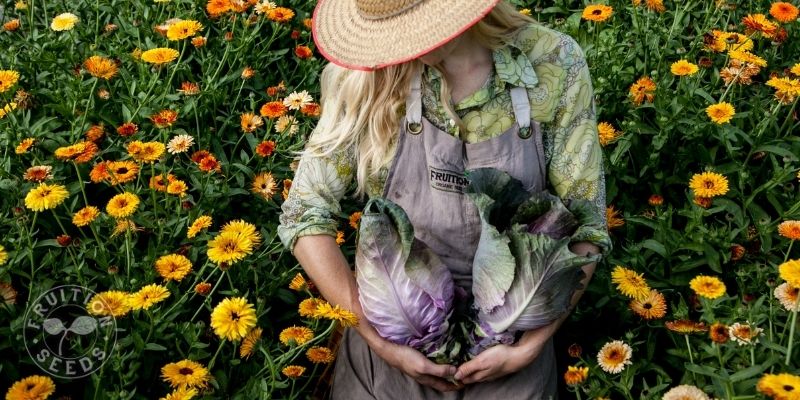 Podcasts We Love
ohhhh! this is such a short list and there are *so* many more that we adore! we'll be adding more for the rest of our days and in the meantime, share your favorites in the comments below, we can't wait to listen in ~
Finding Our Way: Seeds, Grief, and Memory with Rowen White
On Being: Why the Market is Our Only Language with Anand Giridharadas
Emergent Strategy: Earth: A Primary Source and Relative with Leah Penniman
For the Wild: Dr. PATRICIA KAISHIAN on Queer Mycology
Dare to Lead: How We Return and Why It Matters
and sooooo many more!
What are your favorites, Friends?
Sow Seeds & Sing Songs,

& the whole Fruition crew