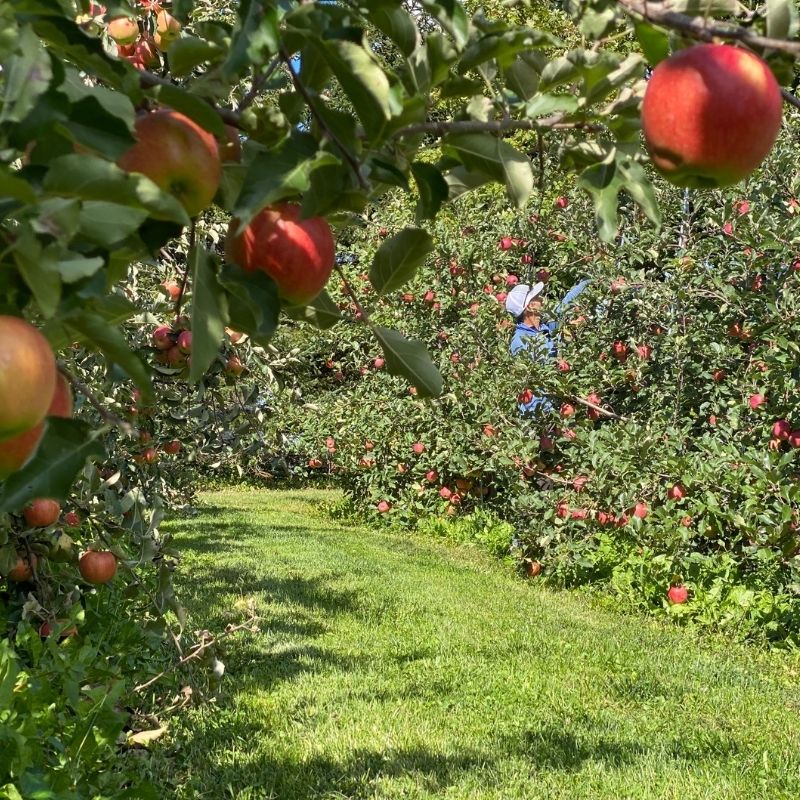 Enjoy Fruition's
Organic Apples & Orcharding Course!
Fruition's free course shares dozens of video tutorials to surround you with abundance for seasons to come. You'll have lifetime access to the course and we look so forward to joining you on the journey!
On Trees, Technology & Growing Together
Friends, we are so honored to share organic apple trees with you…
…and it's simply not as easy as sharing a packet of seeds!
We've been searching for a way to make checkout simple, combining our seeds and trees, in a way that makes shipping and order history fluid ​for us all…
​…and with all the technology of the 21st century, ​our current two-cart system is the best we can do.
We're all to aware that our current approach is far from optimal and Friends, any frustration you may experience is fully understandable ~
Just like our seeds, we're constantly growing, adapting and becoming…
…and know we're ​committed to doing better and being better, inspired daily by Gandhi to be (and seed!) the change we wish to see in the world.
​Also, once you place your tree order, check you​r email: You'll find a code getting you 5% off your next order! A tiny way we can thank you for your patience, understanding and kindness. Many are the seeds you sow, from packets and beyond ~
​Thanks for growing with us, both in joy and patience, and we look so forward to sharing our organic apple trees with you! As always if you have any questions or would love assistance placing your order, reach out to us anytime at support@fruitionseeds.com
Happy Orchard Dreaming!

& the whole Fruition crew